On Friday 21 May 2021, starting at 4:00 pm, guided tours of the Benedictine Monastery of San Nicolò l'Arena will resume.
The team of Officine Culturali is back to accompany visitors to discover the majestic architecture of the former monastic complex, now Department of Humanities (Unict). The guided tours, that last about 60 minutes, will take the public on a journey through history from 1558 when the Monastery was built all the way to today to discover the refurbisment by the architect Giancarlo De Carlo. In compliance with safety measures, the guided tours will take place with a number of participants that will allow social distancing and it will be necessary to wear a mask during the journey.
Guided tours will start:
Monday closed
Tuesday at 10:00, 12:00, 16:00 and 18:00
Wednesday at 16:00 and 18:00
Thursday at 16:00 and 18:00
Friday at 10:00, 12:00, 16:00 and 18:00
Saturday and Sunday

 from 10:00 to 13:00 and from 15:00 and 18:00 (a guided tour every hour).
To participate, reservations are required at +39 0957102767 or at + 39 3349242464 (also WhatsApp) during opening hours or by writing an email to info@officineculturali.net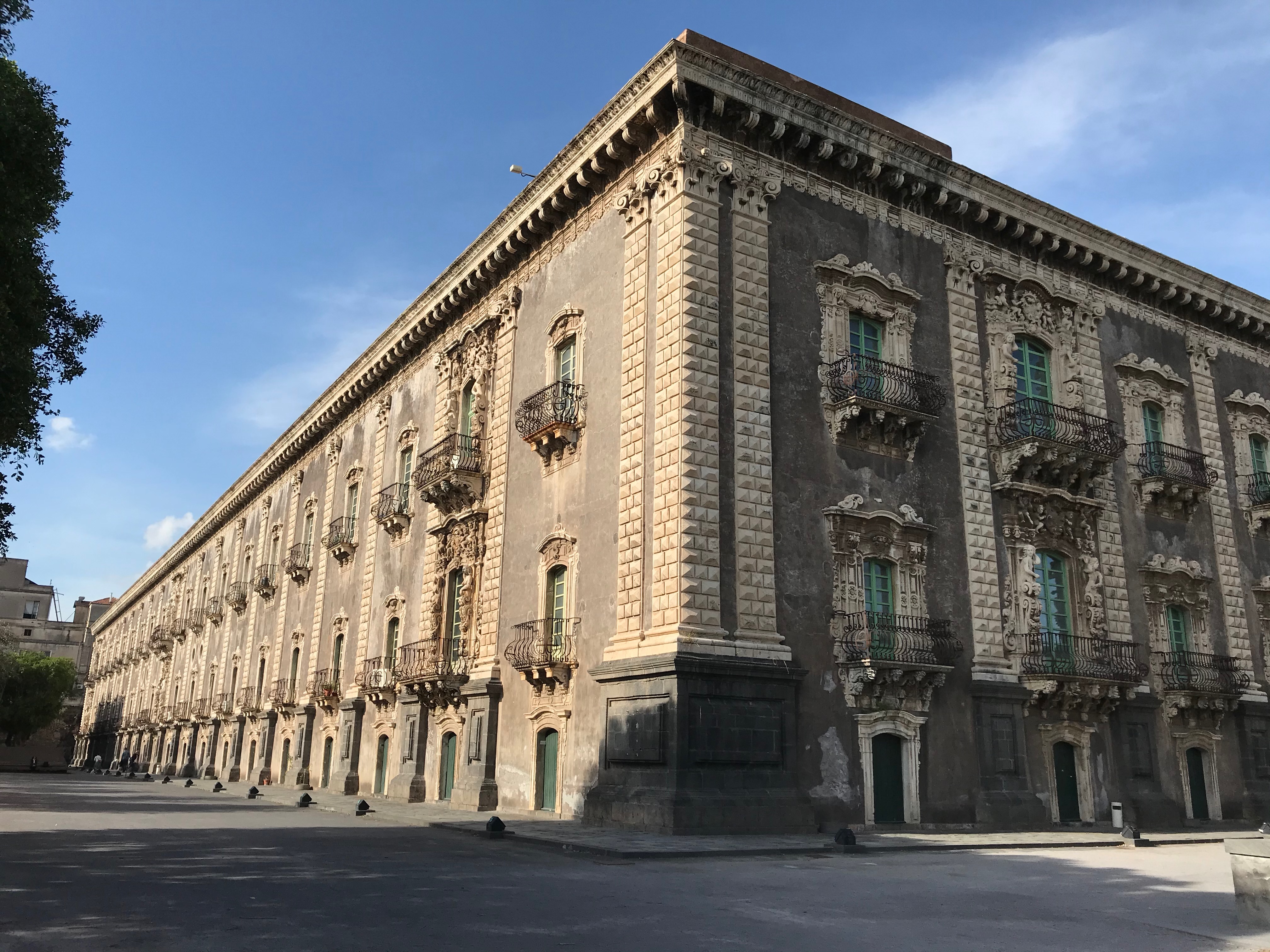 NB: The timetables will be constantly updated and may be subject to changes. For more information, go to the website www.monasterodeibenedettini.it.