From 14 to 19 April 2022, guided tours by Officine Culturali at the Benedictine Monastery in Catania will take place from 10:00 to 17:00, one tour every hour. In addition, on Friday, 15 April it will be possible to visit the monastery also in the evening from 19:00 to 22:00, a guided tour every hour.
The Officine Culturali team will bring you on a journey through time that goes from the ancient Romans to the present day, thanks to the contemporary restoration work by the architect Giancarlo De Carlo. Among the majestic architecture and maze-like corridors, visitors will discover the two cloisters, the sixteenth-century basement, the eighteenth-century wing by the architect Vaccarini with the kitchens and cellars, and finally reach the sumptuous monumental staircase.
To participate in the guided tours, which last approximately 75 minutes, reservations are required by calling 0957102767 or 3349242464 from Monday to Friday from 9:30 to 13:00 and on Saturday and Sunday from 9:30 to 17:00 or by writing a WhatsApp message to 3349242464 or an email to info@officineculturali.net.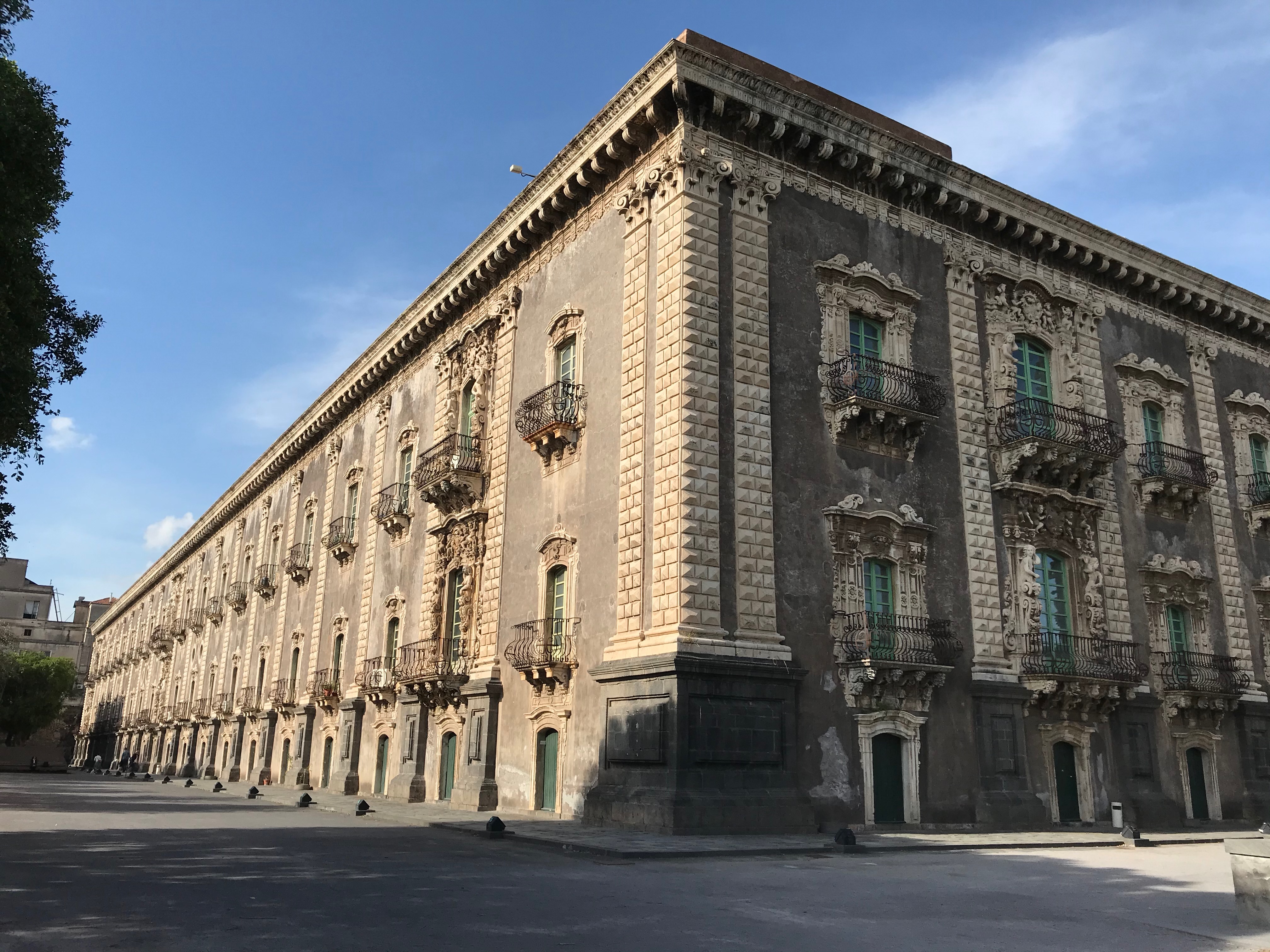 In order to participate in the guided tours of the Benedictine Monastery, now also the Department of Humanities of the University of Catania, from 1 April it is necessary to have the green pass (base) and to wear the ffp2 mask.